This article is to be used after you have balanced your gimbal and performed the six sided calibration. 
1. Follow the instructions for installing/updating firmware for your device.
https://evogimbals.zendesk.com/hc/en-us/articles/115003370334-Firmware-Update
2. Open the EVO Gimbals Calibration Tool and turn on your gimbal with the camera installed.
3. Plug in the micro USB cord into the gimbal and into the computer. Click on the blackened "Open" icon at the top of the Calibration tool.
4. Next click on Settings and click on "Level Trim". You will now be adjusting just the "Roll" by putting a ( - ) number and watch the gimbal move. Adjust the values up or down until your gimbal is level.
a. Below is a Screenshot of what you will see.
 b. 

c. 
5. Once you have it level, click on "close" and then click on save in the bottom right corner of the page.
6. Click on the "close" icon at the top of the page and unplug your gimbal.
7. Turn your gimbal off and then back on to check results.
Before: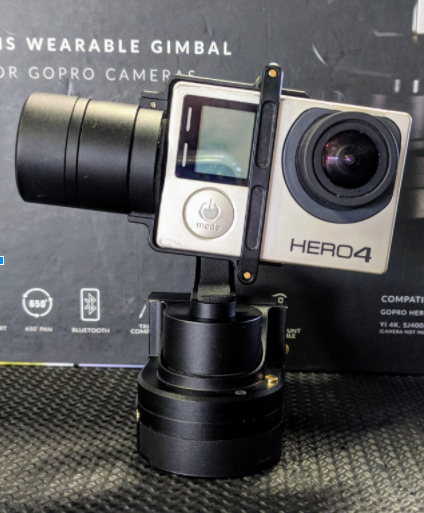 After: