1. CHARGE THE GIMBAL To Charge the EVO PRO simply connect the Type-C cable provided in the package with a USB wall adapter and plug the cable into the USB-C port located on the right side of the handle.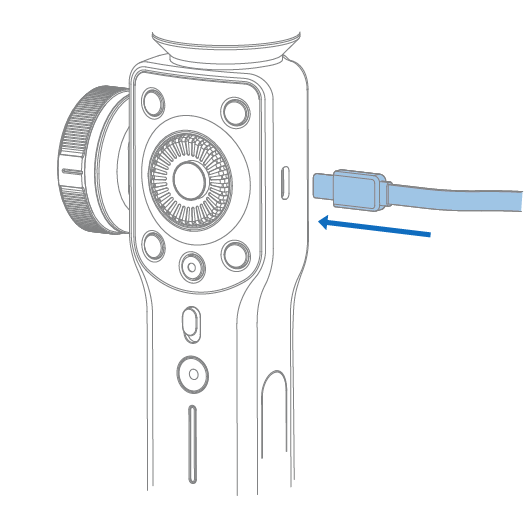 2. Install the Tripod Attach the tripod by screwing the 1/4" threaded bold into the hold at the bottom of the gimbal's handle. Once tight, then unfold the tripod legs. Please be sure to not over tighten.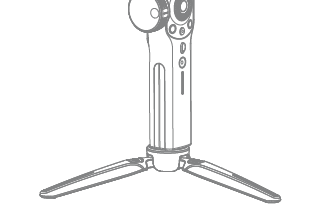 3. Mount Your Phone Your gimbal features a universal spring-loaded smartphone clamp. To mount your phone simply spread the clamp apart and place your phone into the clamp. Adjust the phone's position vertically so the phone is evenly centered in the mount. Optionally you can loosen the adjustment knob on the back of the clamp and rotate the clamp 90 degrees to mount your phone in a portrait orientation for live video.
4. Balance Your Gimbal It is critical that you balance the roll axis center of gravity for the best performance. First (1), loosen the Roll (Y) Axis Thumb Screw to adjust the center of gravity by sliding the horizontal arm until the smartphone stays level and vertical on the tilt axis. Then (2), tighten the Thumb Screw after the smartphone is level to ensure normal operations. 
5. POWER ON Press the power button for about 2 seconds to turn on/off the gimbal. Single press the power button for the gimbal to enter standby mode or wake up (exit stand by mode) the gimbal. Please see number 14 on the chart below as a reference of the power button.