Scene Mode allows you to adjust the speed of the gimbal. By default it will be set to "walking" so you will want to change to "motion" to speed up the gimbal. One thing to know is the "PTZ" section under the setting/gear icon is directly correlated to these modes. When you change between "walking" and "motion" the PTZ values will automatically adjust (see below). 
Walking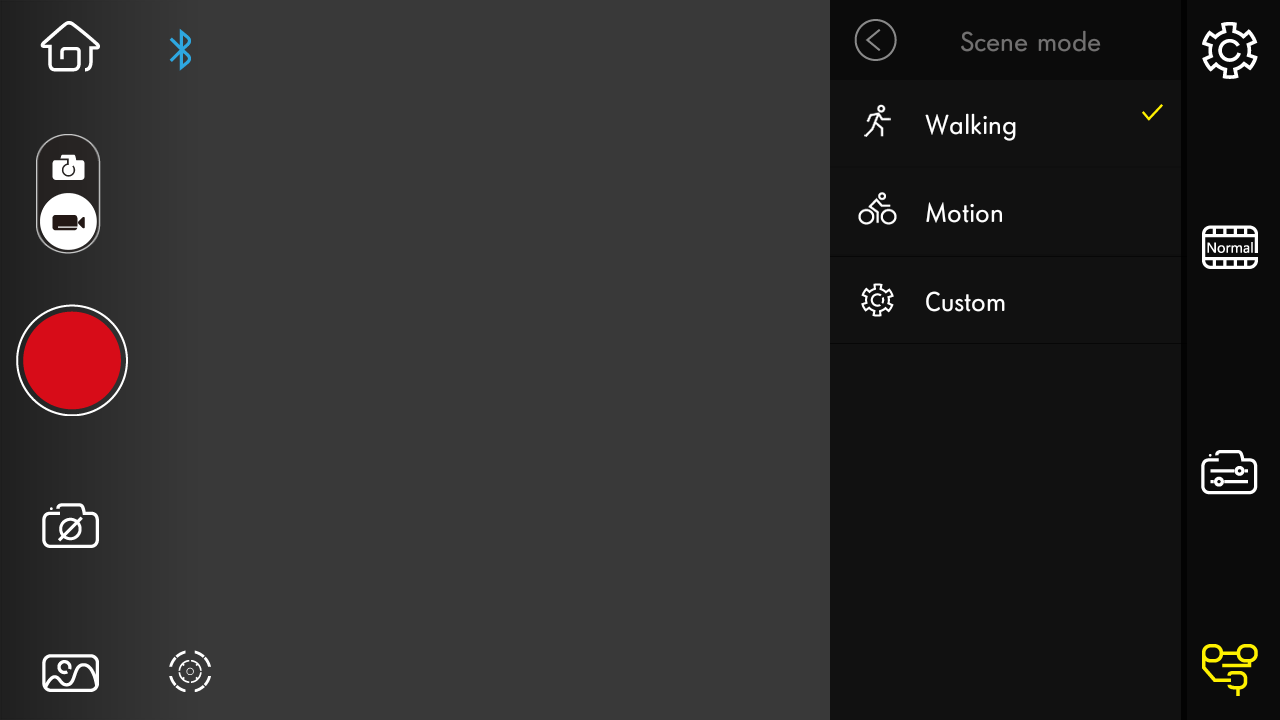 Motion
Custom When you click on "custom', it will automatically take you to this "PTZ" screen for you to adjust the different values yourself. 
Please take a look below for what each category adjusts in the gimbal. 
Follow Rate/Smooth Degree: When you adjust one of these features you will want to adjust the other. Under these features you can Increase or decrease the speed at which the gimbal reacts and follows at any of the axis. 
Control Rate: Sensitivity of Joystick
Dead Zone: This feature is essential the handle sensitivity. The axis won't begin to follow until a specific degree of wrist turn.
Reverse Control: This feature is only for Pan and Tilt axis and it inverses the joystick. In other words, you can set it to where the gimbal reacts the opposite of where you direct the joystick. For instance, if you move the joystick right the gimbal turns left and vice versa.